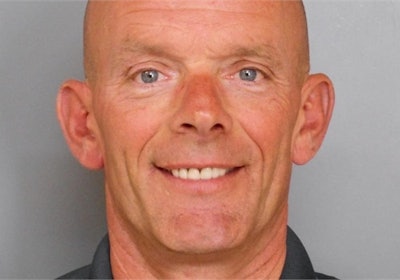 In a final tribute punctuated with military tradition and pageantry, police from across the country on Monday honored a fallen Fox Lake, Ill., officer who was shot on the job as he neared retirement, reports the Chicago Tribune.
Lt. Charles Joseph Gliniewicz was laid to rest with full military honors before a grateful community of mourners who stood in lines for hours despite the heat to pay their respects to the veteran officer.
As bagpipes wailed amid a sea of starched blue uniforms, an honor guard attended to the Army veteran's flag-draped casket as it was led out of Antioch Community High School to begin an 18-mile procession to his final resting place.
At Hillside East Cemetery, a final prayer was followed by a three-volley rifle salute. A trumpeter played taps before seven helicopters swooped in from the north in a "V" formation.
His family laid red roses on the top of his casket, capping an emotional, daylong display that authorities said drew officers in more than 1,000 police squads and motorcycles from as far away as California and New York.
As he struggled to keep his composure, Michael Gliniewicz, an Antioch fire lieutenant, eulogized his brother as an officer who was "reasonable, fair and just" and lived his life as if he were on duty "every day, seven days a week, 24 hours a day."
Others remembered the slain officer as a dedicated public servant who rose early, labored hard and loved his work, community and, most of all, his family — wife Mel, whom he married 26 years ago, and sons Joseph, Donald "D.J.", Jeffrey and David.
"Rest easy, my friend," retired Frankfort police Officer Jeff Dalton, who knew Gliniewicz, said during the funeral service. "We've got it from here."