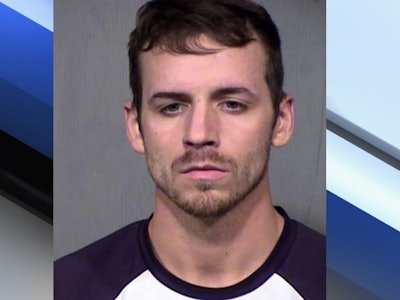 The Maricopa County (Ariz.) Sheriff's Department arrested 20-year-old Zachary Jacobson for stabbing a marked Sheriff's vehicle in Fountain Hills on Wednesday.
The Sheriff's deputies said Jacobson admittedly targeted the vehicle, saying he "hates the police," and wanted to send a message to the public, ABC 15 reports.
Deputies said Jacobson was found on the hood of the marked Sheriff's posse unit with an eight-inch butcher's knife. The deputies ordered Jacobson, at gun point, to drop the weapon, but he began stabbing the hood, piercing the metal, deputies reported.