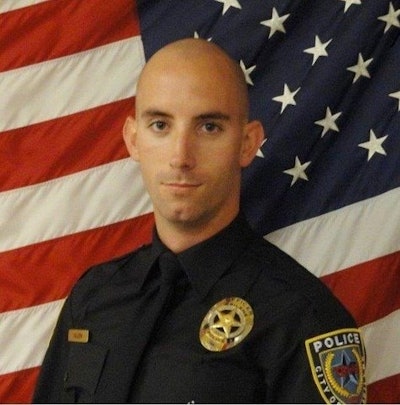 The death of an off-duty Abilene, Texas, police officer has been classified a homicide, Abilene Police Chief Stan Standridge said during a news conference Tuesday.
Standridge identified the deceased officer as 27-year-old Don Allen.
Allen was found dead Monday in his residence in Clyde.
The Texas Rangers are leading the investigation with assistance from Abilene and Clyde police, KTXS TV reports.
"We have multiple leads. We will exhaust all of those leads. I can only tell you the leads go to different locations," Standridge said.
Standridge said multiple motives are being considered. He could not confirm if the charge would be capital murder. He said the charge would be filed by Texas Rangers.
There is "no danger" to the Clyde community or no indication that law enforcement is being targeted, Standridge said.