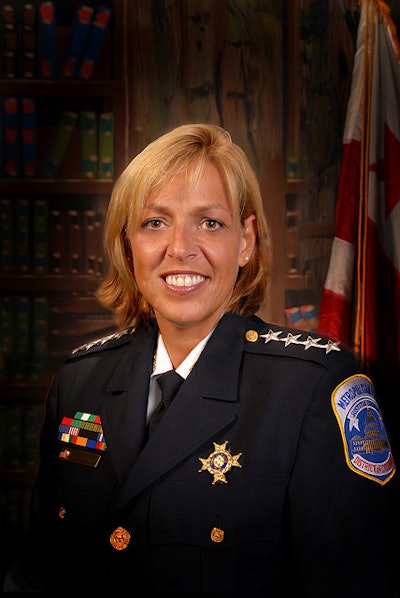 More than 1,100 D.C. police officers voted this weekend that they lack confidence in Police Chief Cathy L. Lanier's ability to manage the department and keep residents safe amid a surging number of homicides.
Of 1,150 officers who cast ballots in the online vote sponsored by the Fraternal Order of Police labor union, 1,122 cast a no confidence ballot, according to the organization's chairman, Delroy Burton.
Burton said 28 officers expressed confidence in the chief and her policies. About 3,500 officers, sergeants and detectives are in the union. The department has just shy of 4,000 police officers, the Washington Post reports.
The survey, conducted by an independent polling group, asked officers, "Do you have confidence that Chief Cathy Lanier is able to properly manage the resources of the Metropolitan Police Department and keep the citizens safe?"