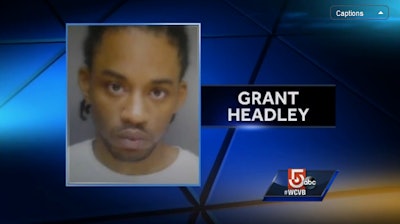 A Boston police officer was rushed to a local hospital after being shot in the leg in the city's Dorchester neighborhood Friday morning, reports WCVB.
The plainclothes officer was seriously injured but is expected to recover. He used a department-issued tourniquet to help stanch the blood flow from his wound. The nine-year veteran of the force is a member of the Mattapan Drug Control Unit.
The shooting suspect, identified as Grant Headley, 27, of Dorchester, was in custody and the firearm, a 40 mm handgun, was recovered, Boston Police Commissioner William Evans said.