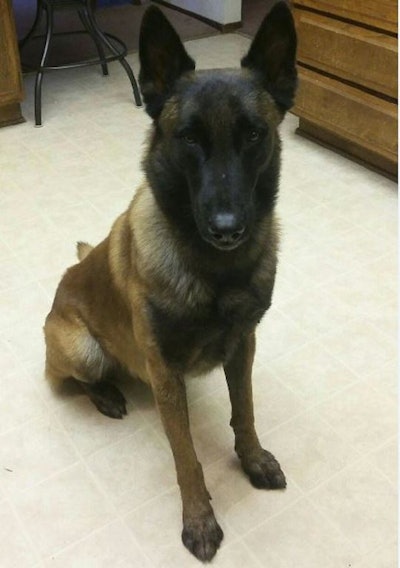 A knife-wielding suspect was shot by Fullerton, CA, police after stabbing a police K-9 early Wednesday morning, authorities said.
Officers responded to a report of a male brandishing a weapon in the 1100 block of E. Chapman Avenue at about 1 a.m.
At the scene, police ordered the suspect, later identified as Jimmy Lastra, 42, of Artesia, to drop his knife but he repeatedly refused. That's when police say they used non-lethal sponge rounds to no avail.
K-9 Rotar was then deployed in an attempt to bring Lastra into custody. The suspect stabbed K-9 Rotar, and that's when Fullerton police opened fire.
The suspect was shot and transported to a local hospital with non-life threatening injuries. K-9 Rotar was treated for minor injuries at Yorba Regional Animal Hospital in Anaheim. He's expected to return to work in about a week, police told ABC 7 TV.