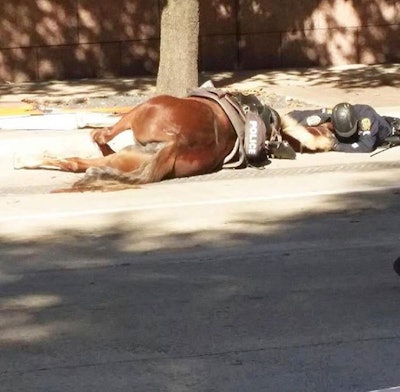 In an emotionally captured moment of time, a Houston, TX, police officer lies down next to his fallen horse on Thursday after the horse spooked, ran into the street, and was hit by a truck. Charlotte's human partner stayed with her, patting her gently on her mane and reassuring her that she had been a great companion and an officer, reports Examiner.com.
The Houston Police Department shared the following on its Facebook page:
"It is with heavy hearts that we announce the death of Charlotte, an HPD Mounted Patrol horse, who died in the line of duty this morning in a motor vehicle accident. This is an ongoing investigation, but the driver of the vehicle is not believed to be at-fault. Her rider, Officer D. Herrejon, was taken to the hospital as a precaution, but is doing well."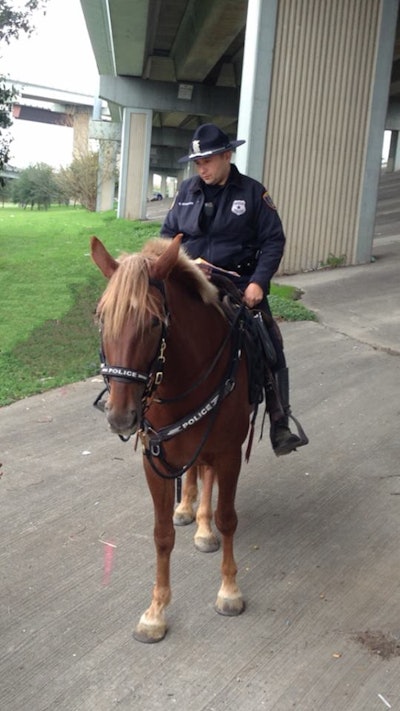 Charlotte, a Tennessee Walker, served with Houston PD for four years and was six years old.