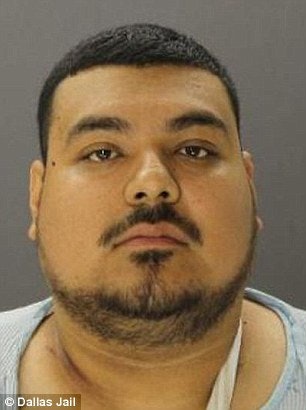 The man police say ran over a Dallas officer early Monday had been deported three times.
The incident reportedly began when Eduardo Ganzales-Rios was kicked out of a nightclub. He allegedly took off in his SUV and backed into one officer and completely ran over another.
Officer Edmundo Lujan suffered a dislocated hip, lacerated scalp, broken fibula, broken ankle and broken vertebrae in the attack. He remains hospitalized.
Other officers shot Gonzales-Rios in the arm. He's been in the hospital until now, but was booked into the Dallas County Jail on Wednesday on charges of aggravated assault on a public servant, FOX4 News reports.
He's also being held as an illegal immigrant. U.S. Immigration and Customs Enforcement officials confirmed he has been deported three times in the past – in 2004, 2005, and 2011.