VIDEO: California Officer Fatally Struck by Alleged DUI Driver
A 12-year-veteran of the San Bernardino (CA) Police Department and father of three was fatally struck by an alleged DUI driver while on duty Thursday morning, police said, reports KABC.
The two-vehicle crash occurred at 2:07 a.m. at Etiwanda and San Bernardino avenues in Ontario, just outside of the Auto Club Speedway.
Officer Bryce Hanes had just dropped off a prisoner at West Valley Detention Center in Rancho Cucamonga when he was broadsided by a 2008 Dodge Charger, San Bernardino Police Chief Jarrod Burguan said.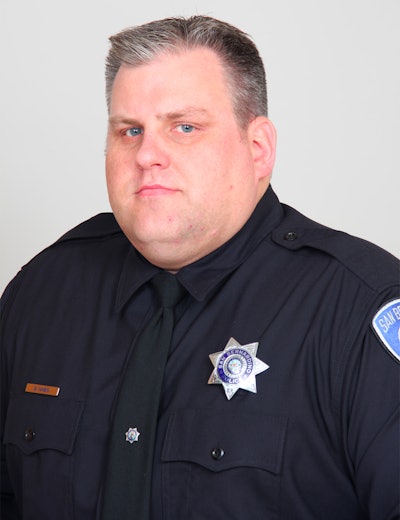 Burguan said Hanes had the right of way and the alleged DUI driver ran a red light while heading east, slamming into Hanes' car.
Hanes suffered massive injuries and was pronounced dead after being rushed to the hospital. He is survived by his wife and three young children.
The 27-year-old suspect was arrested.