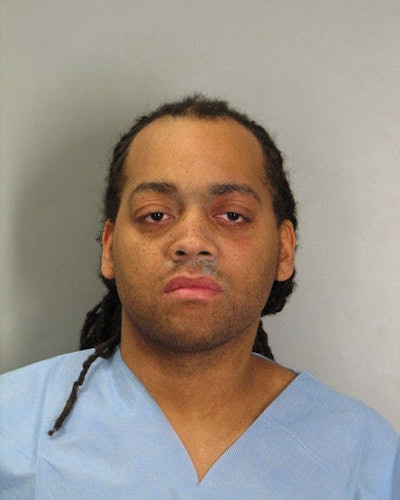 Eight Fairfax County, VA, police officers required medical attention for burns, smoke inhalation, and other injuries because of a fire set by a domestic violence suspect, reports the Washington Post.
The officers responded to an apartment about 10 a.m. Monday after someone called police to report screams and the sound of breaking glass in the apartment.
When police arrived, they found that a woman inside the apartment had been hurt, and a man in the apartment had just stuffed electronics into his oven and set the kitchen on fire.
The man confronted the officers, naked, in a stairwell, and assaulted them, police said. Other officers suffered injuries while helping residents evacuate to avoid the fire.
Caldwell said that all eight officers who were taken to the hospital have been released and are expected to make full recoveries.
The man was identified as Hussani White, 26. He was charged with assaulting police officers and attempted arson.