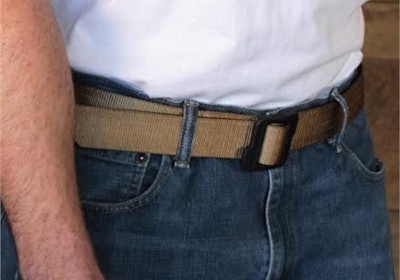 Springfield, MO-based Crossbreed Holsters is now selling a belt that offers owners the option of wearing it in coyote brown or reversing it to black.
The dual-layer belt is constructed of rip-resistant nylon with five rows of stitching for support.
Crossbreed's Reversible Nylon Belt has a non-metallic buckle, which makes it suitable for work in corrections and security and eliminates the need to remove it in TSA lines at the airport.
Manufacturer's suggested retail price is $17.99.
Learn more at www.crossbreedholsters.com.