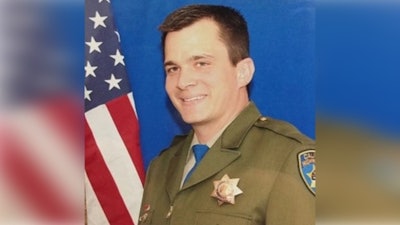 A California Highway Patrol officer who was hit by a vehicle on Interstate 80 near Donner Summit in Northern California died from his injuries late Sunday night, officials said.
Officer Nathan Taylor, 35, of Rocklin, was stationed at the CHP's Gold Run office and had been with the department for six years, reports KCRA.
"It is an incredibly sad day for Officer Taylor's family, the CHP and the State of California. The loss of an officer protecting our community is truly devastating!" CHP Commissioner Joe Farrow said in a written statement. "We ask for the public's continued prayers, support, and trust as we go through this incredibly difficult time."
Taylor was standing outside his patrol vehicle Saturday afternoon providing traffic control for a previous injury crash near the Donner Lake Interchange when he was hit, according to the CHP.
A vehicle suddenly changed lanes to pass slower traffic and swerved into Taylor, sending him several feet into the center median snow bank and causing internal injuries and two broken legs.
A witness who saw the crash was an off-duty EMT and rendered first aid to Taylor until paramedics arrived.
The driver was not hurt, and drugs or alcohol were not suspected in the crash.
Taylor is survived by a wife, three sons, his parents, and two brothers -- one of whom is a CHP officer.