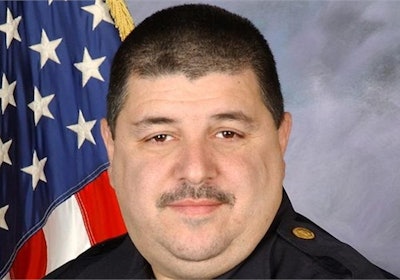 A Long Island, NY, man was sentenced to up to 12 years in prison Wednesday for the 2012 DWI-related death of a Nassau County police officer—even though he wasn't driving the car that killed the officer.
Officer Joseph Olivieri was responding to two crashes caused by James Ryan's drunken driving, jurors found in January, when another driver slammed into Ryan's car on the Long Island Expressway and then fatally struck Olivieri.
Under sentencing guidelines, Ryan will serve a minimum of five years. The 29-year-old had faced up to 20 years in prison on the 10 counts on which he was convicted, the New York Post reports.
The case was closely watched by legal experts, who said it was rare for someone other than the driver to be charged in a crash. The charges were based on the legal principle of "causation/foreseeability," in which suspects are charged in events that are foreseeable results of their actions.
A jury found Ryan guilty of charges including aggravated criminally negligent homicide, vehicular manslaughter, drunken driving, and reckless endangerment.
Ryan's attorney said Wednesday he was filing notice to appeal the conviction and would request the sentence be stayed. Called to the scene, Olivieri was outside his patrol car talking with Ryan when an SUV smashed into the Toyota and then fatally struck the officer. Prosecutors said Ryan's blood-alcohol level was 0.13, far higher than the state's threshold of .08.