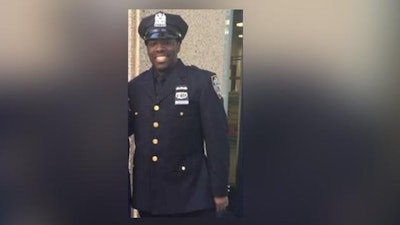 Charges are pending against a driver allegedly involved in a hit-and-run accident that killed an off-duty NYPD officer on the New Jersey Turnpike early Sunday morning.
Authorities say Officer Vincent Harrison, 25, was behind the wheel of a 2013 Chevrolet Cruze when he changed lanes and a collision occurred with a 2003 Ford Escape.
After Harrison's vehicle came to a final rest on the right shoulder, he exited his vehicle and an Infiniti hit him.
After stopping at the scene briefly, the Infiniti departed the scene prior to State Police arrival, investigators told ABC7.