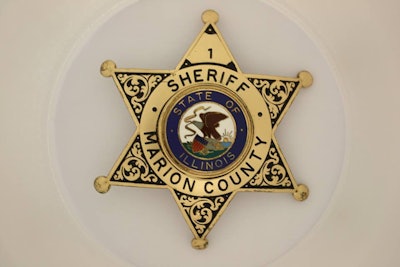 The driver of a Marion County (IL) Sheriff's Department transport van was killed Wednesday morning in a weather-related accident with a semi on Interstate 57 at mile post 84 south of Mt. Vernon, reports WXEF radio.
State Police identify the victim as 22-year-old Adam Conrad of Sandoval. Conrad was transported to a local hospital where he died.
A 17-year-old male being transported in the van received incapacitating injuries. He was transported to a local hospital and later transferred to a regional hospital.
Preliminary details indicate Conrad lost control of the van on an extremely slick snow covered portion of the roadway and began to spin. The van entered the median and crossed over into the southbound lanes into the path of a semi. The semi struck the sheriff's department van with its front end on the passenger side, causing heavy damage to both vehicles. The semi jackknifed, coming to rest on the right shoulder and in the right lane. The sheriff's department van came to rest in the left lane ahead of the semi.
Once on the scene, the fire department had to extricate Conrad and the juvenile from the sheriff's department van. The semi driver was not hurt.