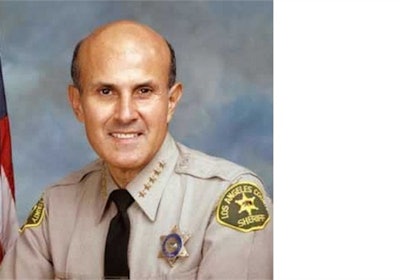 Former Los Angeles Sheriff Lee Baca has been diagnosed with early-stage Alzheimer's disease, according to court documents filed Monday, reports the Los Angeles Daily News.
The diagnosis was revealed less than a month before Baca's sentencing in federal court for lying to federal authorities investigating corruption in the sheriff's department.
The 74-year-old Baca, who commanded the largest sheriff's department in the nation for 16 years before his abrupt retirement in 2014, also was known as a fitness buff who loved running.
The court filing that revealed Baca's diagnosis, written by prosecutors, says the former sheriff's cognitive impairment is mild for now but that "his long-term prognosis is bleak."
They're asking that Baca be sentenced to six months in prison, the maximum allowed under his plea agreement.