Moments after Dominiq Greer held a news conference Wednesday to announce a lawsuit seeking $15 million from the city — alleging a Chicago Police officer wrongfully shot him seven times — he was arrested on a murder warrant as he waited for a ride, reports the Chicago Sun-Times.
"I had no clue," said his lawyer Eugene Hollander, who hosted the 10 a.m. conference at his Loop office. "It's definitely a surprise to me. He was going to grab an Uber back home and as he was waiting a squad car pulled up."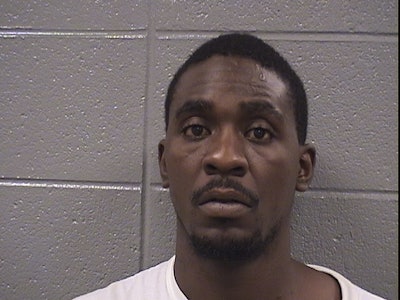 Greer, a convicted felon, was arrested on a warrant for the May 27 shooting death of 22-year-old Kevin Larry, but he hasn't been charged formally. The warrant was issued May 29.
"We became aware he was holding a press conference for a civil suit against the police department, and the police department doesn't wait to apprehend people accused of murder," said Anthony Guglielmi, chief spokesman for the department.
Greer is expected to be charged with murder within 48 hours after Cook County prosecutors reinterview witnesses to the shooting, authorities said.