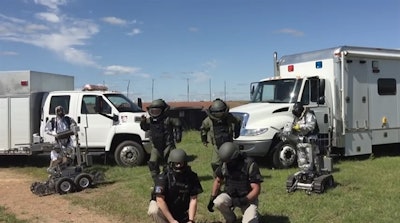 Videos of uniformed police officers from around the world dancing to a 1990s hip-hop song have become an online sensation.
The videos, set to "My Boo," by Ghost Town DJs, started to gain notice in May, after officers in New Zealand issued the Running Man Challenge to the New York Police Department. The challenge, an internet craze similar to other popular memes like the Harlem Shake, began with two New Jersey teenagers and went viral after college basketball teams picked it up.
At a time when police departments have come under criticism, the videos appear to be a way to show law enforcement in a different light, interacting with diverse members of the public.
As one police department posted a video, it called out others to take the challenge. Over time, some of the productions have become more theatrical, with elaborate props and sharp choreography, the New York Times reports.
Links to "Running Man" Challenge Videos: