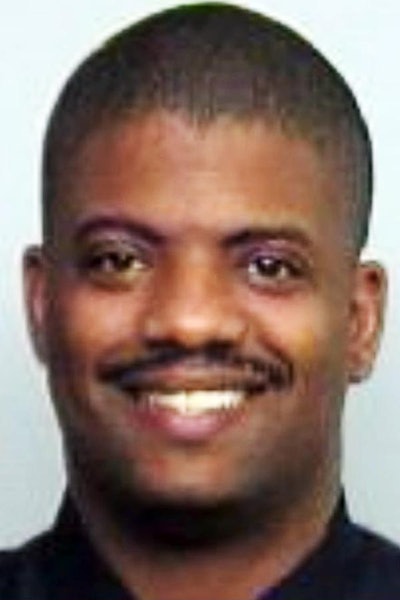 A Memphis police officer was killed Saturday evening, after he was struck by a car driven by a shooting suspect who was fleeing police.
The officer, identified as Verdell Smith, 46, was an 18-year veteran of the Memphis Police Department, officials said.
The chain of events began just before 10 p.m. Saturday when Memphis officers responded to Westy's Restaurant and Bar to find two men who had been shot, said Memphis Police Director Michael Rallings. Both victims were hospitalized in critical condition.
Minutes later, officers received another call at Bass Pro Shops across the street. Officers found a man with a gunshot wound; he was hospitalized in non-critical condition, Rallings said.
The man police believed to be responsible for the three shootings fled in a car, which was found soon after, but officers lost sight of him. The suspect was spotted again, but "he fled again from officers," Rallings said.
A few blocks away from where the suspect had fled, Smith was clearing an intersection of pedestrians. That's when the suspect struck him, police told ABC News.