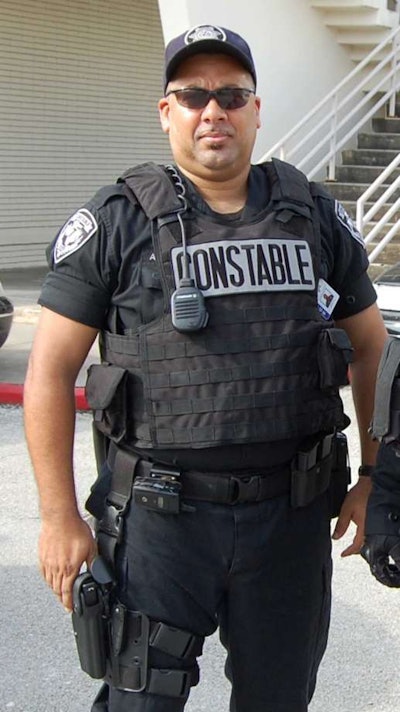 A Texas deputy constable, who was shot multiple times during a traffic stop in April, was released from the Hermann Red Duke Trauma Institute Thursday night following weeks of intensive surgeries, hospital officials said.
Deputy Alden Clopton was shot several times April 14 while on patrol that night in the Third Ward.
According to Pamela Greenwood, a spokesperson for the Harris County Precinct 7 Constable's Office, Clopton parked his patrol vehicle at the Alabama Store Market on Alabama and Briley around midnight after a traffic stop. He was leaning into the vehicle through the opened passenger's side window talking to reserve deputy trainee Anne Glasco when an unknown person approached from behind and shot him, Greenwood said. Glasco got out of the car and shot back. The gunman ran off and is still on the loose, Click 2 Houston reports.