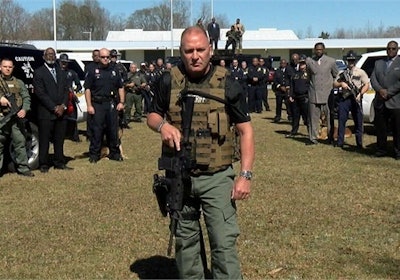 Captain Clay Higgins says he has made up his mind to run for office.
The former St. Landry Parish Sheriff's spokesman who became famous on Crime Stoppers videos says he will host a campaign kickoff rally next Thursday in Lafayette to officially launch his bid for office. At that time-- he will announce which seat he will seek, KATC TV reports.
Higgins is reportedly either running for the Lafayette/Lake Charles-based Third Congressional seat or for the U.S. Senate, both seats are open in the November election.