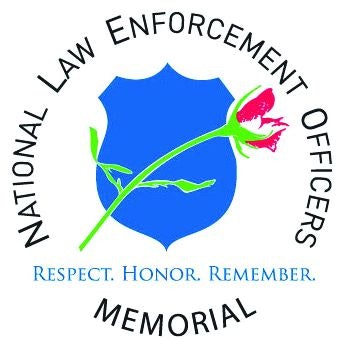 The National Law Enforcement Officers Memorial Fund has announced that Charles H. Ramsey is the recipient of its Lifetime Achievement Award and CBS television show 'Blue Bloods' is the recipient of its Excellence in Media Award. The awards were presented during the annual Chairman's Gala, held May 12, 2016, at the Ronald Reagan Building and International Trade Center in Washington, DC.
The Chairman's Gala, a special event held during National Police Week, is designed to acknowledge and celebrate individuals, and organizations and corporations that have assisted in the Memorial Fund's mission to tell the story of American law enforcement and make it safer for those who serve.
The Memorial Fund's Lifetime Achievement Award is presented to a deserving organization or individual who has taken a long-term leadership role in helping the Memorial Fund honor the service and sacrifice of individuals in the law enforcement profession. Charles H. Ramsey retired from Police Commissioner of the Philadelphia (PA) Police Department in January 2016. He led the fourth largest police department in the nation with over 6,500 sworn members and 830 civilian members. Commissioner Ramsey brings over 40 years of knowledge, experience and service in advancing the law enforcement profession in three different major city police departments, beginning with Chicago, then Washington, DC, and Philadelphia.
Commissioner Ramsey has been at the forefront of developing innovative policing strategies and leading organizational change for the past 23 years. He is an internationally-recognized practitioner and educator in his field and served as president of both the Police Executive Research Forum and Major Cities Chiefs, the only law enforcement professional to hold both of these prominent positions at the same time. During his eight years as Police Commissioner in Philadelphia, the police department made significant progress in driving down violent crime in the city. With a renewed focus on evidence-based policing initiatives, organizational accountability, and a neighborhood-based policing strategy, Philadelphia saw a 14 percent reduction in violent crime and a 17 percent reduction in homicides.
Commissioner Ramsey served as the chief of the Metropolitan Police Department, District of Columbia (MPDC) from April 1998 to December 2006. A Chicago, Ill. native, Commissioner Ramsey served in the Chicago (IL) Police Department for nearly three decades beginning in 1968.
"The selection of Commissioner Charles H. Ramsey as this year's Lifetime Achievement Award recipient is especially meaningful this year as we celebrate the 25th Anniversary of the National Law Enforcement Officers Memorial and commence construction of the National Law Enforcement Museum," said Craig W. Floyd, Memorial Fund President & CEO. "In addition to Commissioner Ramsey's esteemed record of law enforcement service, he has volunteered countless hours serving on the Advisory Committee, which helped develop exhibition content for the Museum," he said.
The Memorial Fund's Excellence in Media Award is presented to individuals or groups within the journalism, news, media and/or entertainment industries who have made an exceptional contribution to the law enforcement profession. 'Blue Bloods' is a television drama about a multi-generational family of cops dedicated to New York City law enforcement. Frank Reagan is the New York Police Commissioner and heads both the police force and the Reagan brood. He runs his department as diplomatically as he runs his family, even when dealing with the politics that plagued his unapologetically bold father, Henry, during his stint as Chief. A source of pride and concern for Frank is his eldest son, Danny, a seasoned detective, family man and Iraq War vet who, on occasion, uses dubious tactics to solve cases with his partner, Detective Maria Baez.
The Reagan women in the family include Erin, a N.Y. Assistant D.A., who also serves as the legal compass for her siblings and father, as well as a single parent to her teenage daughter Nicky, and Linda, Danny's supportive wife. Jamie is the youngest Reagan, a Harvard Law graduate and the family's "golden boy." Unable to deny the family tradition, Jamie decided to give up a lucrative future in law and follow in the family footsteps as a cop. He's found a friend and ally in Eddie, his young and eager female partner, who keeps him on his toes, but has very different reasons than the Reagans for joining the police force.
"I'm proud to announce the selection of the CBS television drama 'Blue Bloods' as the recipient of our 2016 Excellence in Media Award," said Floyd. "The producers and cast of this popular TV show have done a great job showing viewers what it's like to be part of a law enforcement family dedicated to the revered profession," he said. "Their depiction is not unlike that of many families across our nation who have one or more members who serve in law enforcement."
About the National Law Enforcement Officers Memorial Fund
Established in 1984, the National Law Enforcement Officers Memorial Fund is a private non-profit organization dedicated to telling the story of American law enforcement and making it safer for those who serve. The Memorial Fund maintains the National Law Enforcement Officers Memorial in Washington, DC, which contains the names of 20,789 officers who have died in the line of duty throughout U.S. history. The Memorial Fund has begun construction of the National Law Enforcement Museum, which will tell the story of American law enforcement through high-tech, interactive exhibitions, historical artifacts and extensive educational programming. For more information, visit www.LawMemorial.org.