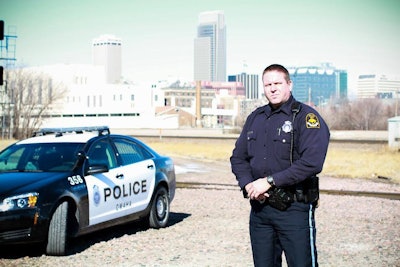 Omaha, NE, Police Officer Coral Walker is to receive a U.S. Justice Department medal at a ceremony next week in Washington, honoring his actions to end a deadly South Omaha shooting spree in 2013, reports Omaha.com.
Omaha police said Tuesday that Walker would receive the Public Safety Officer Medal of Valor for his actions on June 15, 2013, the day of a shooting spree in which two people were killed and two others critically wounded.
Walker was driving on F Street that day as 911 dispatchers aired broadcasts about a man indiscriminately shooting people. Police say Walker acted quickly when two witnesses flagged him down and pointed out the gunman, Jorge Abraham Zarazua-Rubio, 25.
Walker pulled up near the gunman on Dahlman Avenue and ordered him to stop and drop his gun. Instead, Zarazua-Rubio turned, pointed the gun at Walker, and opened fire. Walker began shooting back from his cruiser, killing the shooter before he could endanger any more lives.