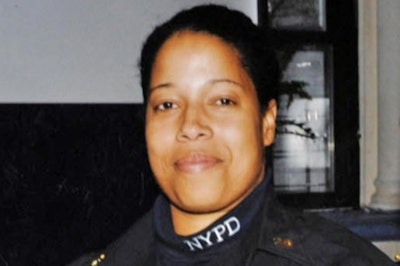 A Hispanic officer is suing the NYPD over its English-only policy — saying she was reprimanded for answering a colleague in Spanish.
Jessenia Guzman, a Bronx resident whose family is from the Dominican Republic, claims in a new Manhattan lawsuit that the policy violates her civil and constitutional rights.
Guzman, 43, who has a master's in social work from Columbia University, is a 16-year NYPD veteran, the New York Post reports.
In 2013, Guzman says, a supervisor wrote her up after "a quick interaction with a co-worker in Spanish," according to the suit.
In a related federal court suit that was tossed in part because of jurisdictional issues, Guzman's supervisor disputed her version of the incident.
Lt. Richard Khalaf said in a deposition that the Spanish conversation was "more egregious" than a simple greeting. Khalaf says Guzman was "continually" speaking in Spanish to another female officer while he was standing in front of her.
An NYPD spokesman explained that "with over 50 different languages spoken by employees of the Department, our Office of Equal Employment Opportunity has established guidelines for members to speak English when they are conducting business for the department, unless speaking a foreign language is necessary to perform his or her duties."