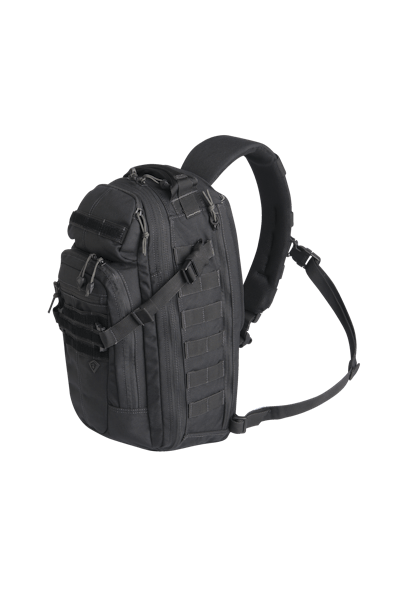 First Tactical's Crosshatch Sling Pack is designed to be ergonomic and comfortable for balanced left or right cross-body carrying. It is constructed with 1,000-denier tough nylon, repositionable compression straps, and hook/loop interior organization.
The main compartment opens to a single mesh pocket and two interior drop pockets with a hook/loop cinch. Hook and loop organization plus repositionable/replaceable compressions straps allow the Sling to be customized to your specifications.
A back CCW pocket completes the Crosshatch Sling as the bag twists to the front of the body and ergonomically aligns the hand to the pocket for a quick draw.
The Crosshatch Sling retails for $89.99 and is available in Black, Coyote, and OD Green.
For more information visit FirstTactical.com
Headquartered in Modesto, CA, First Tactical makes functional gear created for professionals. Guided by the principles of innovation and reliability, First Tactical works firsthand with law enforcement, firefighters, and emergency medical personnel to create durable products that meet the needs of public safety. By working directly with real world users and utilizing expertise of high-quality professionals, all of First Tactical's products are put through demanding conditions to ensure they can reliably perform. Learn more about First Tactical's clothing, Advanced Women's Fit, outerwear, accessories, and what's to come at www.FirstTactical.com.