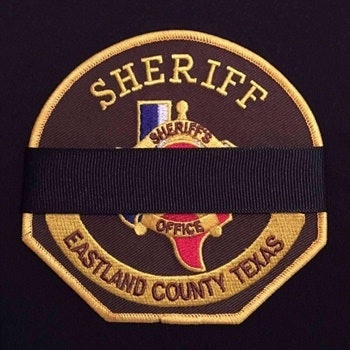 An Eastland County, TX, sheriff's deputy was killed in a head-on collision Wednesday morning while driving his SUV patrol vehicle to work, reports the Associated Press.
The Texas Department of Public Safety says Deputy Kenneth Maltby, 73, died in the accident at around 8 a.m. Wednesday.
The DPS says a pickup truck driven by Colton James Conger, 23, of Eastland was eastbound on Farm Road 570 when he swerved to avoid another vehicle and slammed head-on into Maltby's sport utility vehicle.