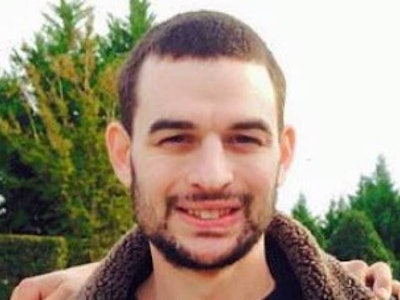 The North Carolina Highway Patrol is urging people to not jump to conclusions as agents investigate how a deaf driver with a history of minor offenses was shot and killed last week after leading a trooper on a 10-mile chase near Charlotte.
The family of Daniel Kevin Harris said he was unarmed and suggested the sequence of events last week was a tragic misunderstanding — the type the state's training manual warns troopers to avoid when dealing with the hearing impaired.
The investigation into the shooting is ongoing, Secretary Frank Perry of the state Department of Public Safety said in a news release.
Authorities haven't said why the trooper fired, and a review of public records shows a few traffic charges against Harris from other states, including damaging his employer's vehicle with his own car after he was fired last year, according to a Denver police report.
Last Thursday's incident started when Harris did not pull over as Saunders turned on his blue lights on Interstate 485 near Charlotte about 6:15 p.m. and ended after Harris drove down several miles of surface streets to his home.
Authorities have released little information about the investigation, including any possible body camera or dashboard camera footage or whether a gun was found near Harris. The trooper has been placed on administrative leave, Fox News reports.