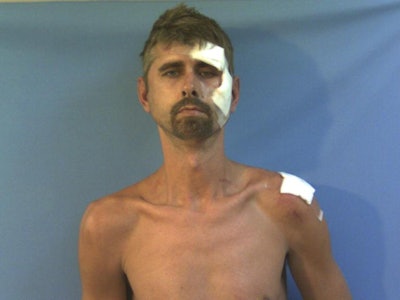 The shooting suspect in the death of Sebastian County, AR, Deputy Cpl. Bill Cooper received upgraded charges Monday.
Billy Monroe Jones was charged with capital murder and 10 counts of attempted capital murder, along with felon in possession of a firearm, killing or injuring animals used by law enforcement, and habitual crime, reports KFSM.
Jones will be arraigned Wednesday at 9 a.m.
Prosecuting Attorney Dan Shue stated in a release that his office will review the decision as to whether it will pursue the death penalty in the case.