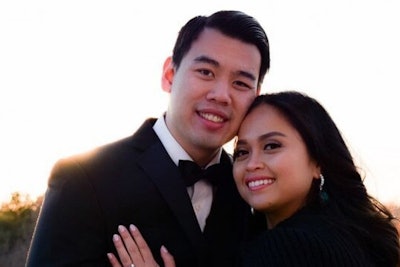 Dallas police officer Hans Campbell was taken off life support Thursday, the day he was scheduled to wed his fiancee, Chriselyn Bedolido, reports the Houston Chronicle.
On Tuesday, Campbell was hit by a boat while scuba diving in the Philippines. He was declared clinically dead and kept on life support for organ donation, according to KDFW-TV.
The Dallas officer, who also served in the Texas Army National Guard, had traveled to the Philippines to celebrate his birthday and wedding.
He and Bedolido were scheduled to be married in the Philippines at the Bluewater Panglao Beach Resort.
Campbell's friend and former roommate, Victor Wang, has set up a GoFundMe account to help the family with funeral costs. Wang says the family is trying to finalize arrangements to transport Campbell's body back to the United States.