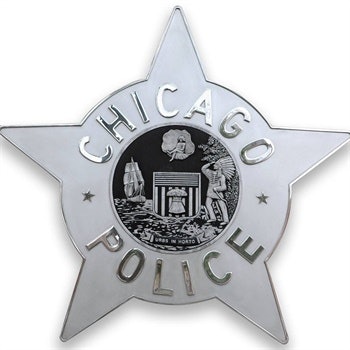 Two veteran police officers used quick thinking to help the save the life of a 24-year-old shooting victim Wednesday in Chicago's Bush neighborhood, according to police officials, reports the Chicago Tribune.
Chicago police Officers Alejandro Cabral and Juan Zuniga of the Fourth District responded about 7:30 a.m. to a report of a person shot and spotted a man hunched over near a fence in the 8400 block of South Mackinaw Avenue.
"I walked up and said, 'Hey, are you OK? What's wrong?'" Cabral said. "He said, 'I was shot.' He wasn't really moving his hands. He was just kind of slouched over. ... I open up his jacket and you can see the bleeding."
Cabral, an Army veteran, began applying pressure to the man's chest wound. When that failed, he asked Zuniga, who was a Navy veteran, to grab a QuikClot Combat Gauze from the first-aid kit in his vest and used it to control the bleeding until paramedics arrived.
Cabral and Zuniga were familiar with the combat bandage. Cabral had used them during his Army training and in treating wounded civilians in Afghanistan.
Cabral used a portion of his department allowance to buy the bandages himself, and said every officer should be required to have them.