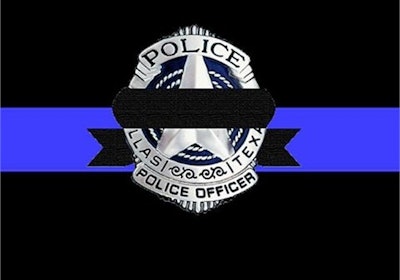 National politicians and figures across the world are reacting with sorrow and grief after the shooting ambush in Dallas that killed four police officers, one DART officer, and left many others injured.
Republican nominee Donald Trump, who canceled a campaign event in Miami, tweeted: "Prayers and condolences to all of the families who are so thoroughly devastated by the horrors we are all watching take place in our country."
He added in a statement: "Our nation has become too divided. Too many Americans feel like they've lost hope. Crime is harming too many citizens. Racial tensions have gotten worse, not better. This isn't the American Dream we all want for our children."
Likely Democratic nominee Hillary Clinton also canceled a campaign appearance in Scranton, Pa., with Vice President Joe Biden. She tweeted:
"I mourn for the officers shot while doing their sacred duty to protect peaceful protesters, for their families & all who serve with them."
President Barack Obama said the FBI was in touch with Dallas officials, following the shooting, the Dallas Morning News reports.
"I believe I speak for every single American when I say that we are horrified over these events and we are united with the people and police department in Dallas," the president said.
Sen. Ted Cruz, R-Texas, tweeted support for police officers: "Men & women of law enforcement selflessly run into harm's way to save the lives of others. May God protect them and bring peace upon Dallas."
Texas Gov. Greg Abbott ordered flags across the state lowered to half-staff.
"As Texans and Americans mourn the loss of our men and women in uniform, we must continue to remember that police officers put their lives on the line every day to ensure our safety and our freedoms," Abbott said in a statement. "Today we honor those who selflessly placed themselves in harm's way to protect their fellow citizens. I ask everyone to keep the families of those who lost their lives, as well as those who have been seriously injured and the entire Dallas law enforcement community, in their thoughts and prayers during this difficult time."