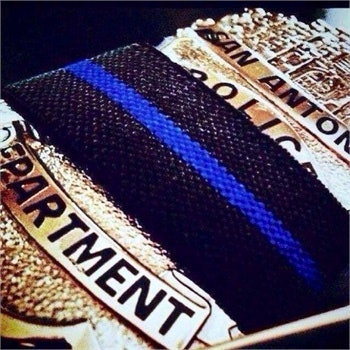 Hours after the procession and funeral for slain San Antonio, TX, police Detective Benjamin Marconi, the community came together one last time to show support not only for Marconi, but all law enforcement, reports KSAT.
Hundreds walked in silence from the Alamo to San Antonio Public Safety Headquarters, just feet away from where Marconi lost his life.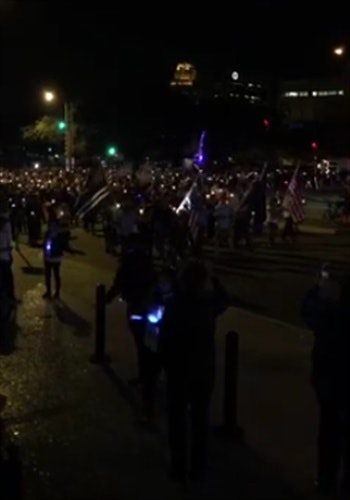 Jimmy Green said he made a call to the community on Facebook. "This is a silent, solidarity vigil," Green said. "We're going to march in silence because silence is much louder than words and we want to be heard throughout our country."
Carrying candles and American flags, community members showed their support for Marconi and all officers.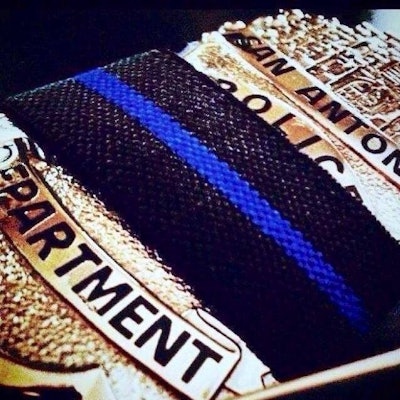 "He was one individual who protected us, whose name we didn't know, a lot of us, until this tragic situation happened," John Valenzuela, pastor of My Church, said. "For people to leave what they're doing and support the family, support the soldiers, the troops on the ground, our police officers, we just want to let them know that we love them and we're by their side."
People also lined up and shook hands with the officers at the vigil, one by one, thanking them for their service.
"My dad was a police officer in his younger years and I think that the people that protect us every day, the very least we can do is let them know that we are behind them a hundred percent," said Moses Soto, who attended the vigil.