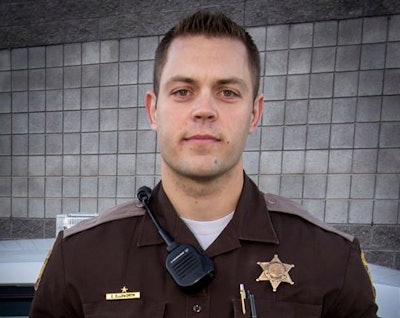 A Utah Highway Patrol trooper was critically injured on Friday night when he was struck by a vehicle while on duty in Box Elder County.
Trooper Eric Ellsworth was stopped near 13600 North on State Road 13 in Garland on Friday at around 9:45 p.m. to assist with a downed power line, UHP Sgt. Todd Royce said Saturday morning.
Ellsworth was trying to alert the driver of a semitrailer truck about the power line so the driver wouldn't snag it, Royce said, when a car heading south struck him. The driver of that car was a teenage girl, Royce said.
As of 10 a.m. Saturday, Ellsworth was in "extremely critical" condition, according to UHP. He was flown by helicopter to the Intermountain Medical Center in Murray, and his family is with him, the Salt Lake Tribune reports.