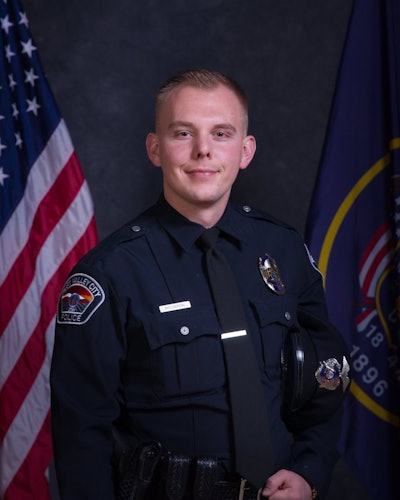 A Utah police officer was hit by a vehicle and killed early Sunday morning while trying to apprehend three people suspected of stealing a car, police said.
The three suspects are in custody, according to police in the Salt Lake City suburb of West Valley City, reports CNN.
The slain officer has been identified as 25-year-old Cody Brotherson, Police Chief Lee Russo said in a statement.
Brotherson was outside of his vehicle attempting to deploy tire spikes when he was hit by the suspects in the vehicle fleeing police, the statement said. He leaves behind a fiancee, two brothers, and his parents.