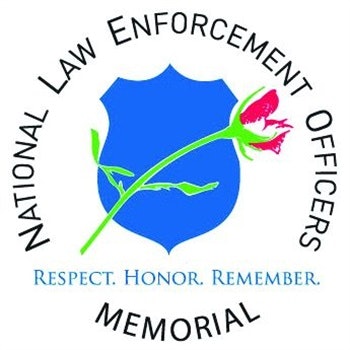 National Law Enforcement Officers Memorial Fund President and CEO Craig W. Floyd issued the following statement about two Iowa officers killed in ambush-style attacks:
The shocking news that two Iowa police officers were murdered in what appears to be ambush-style shootings has put an exclamation point on one of the darkest weeks for law enforcement in recent history. Since October 26, 10 law enforcement professionals have died in the line of duty, including five who were shot to death, as well as five who died in traffic-related incidents.
The news of these recent officer fatalities makes what has been an especially tragic year for law enforcement all the more horrific. Already this year, 115 law enforcement officers nationwide have died in the performance of duty based on preliminary information—a 15 percent increase over the same time last year. However, even more alarming is the fact that 52 of those officers were killed by gunfire, which is a 58 percent spike over the 33 officers shot and killed at this time last year. More officers have been shot and killed so far this year than during any full year since 2011.
Like the Iowa murders, many of these shooting deaths of officers have resulted from ambush-style attacks; all of them targeted simply because of the uniform they wear and the job that they do. Sixteen peace officers appear to be the victims of these fatal ambush attacks already this year, which ties 2014 for the highest total of any year in the last two decades. And, with the Iowa deaths included, there have now been 40 officers shot and killed in ambush-style attacks since 2014.
All of these tragedies remind us in very stark terms that America's law enforcement professionals are facing clear and growing dangers on our behalf. And, when our police officers are at risk, we are all at risk.
As we remember and honor the officers whose lives have been taken from us, and grieve along with their families and colleagues, we pray and hope that these very difficult times for law enforcement and our nation will help to bring us all closer together in the name of officer and public safety.
For more information about the National Law Enforcement Officers Memorial Fund, visit www.nleomf.org.