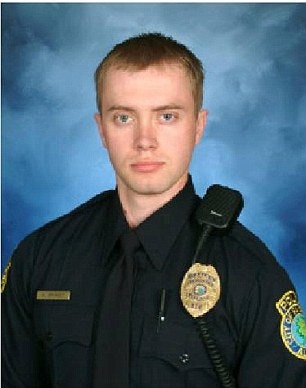 A Fairbanks Police sergeant who was shot in the line of duty last week died Friday after complications from surgery, the department said.
"Fairbanks lost a hero today," Deputy Chief Brad Johnson said at a press briefing that was broadcast live on Facebook. "I'm sorry to have to let you know that earlier this afternoon Sgt. Allen Brandt lost the fight."
Brandt, an 11-year veteran, pulled over to talk to a man walking on a street early on Oct. 16. Authorities say Anthony G. Jenkins-Alexie shot the officer five times, stole his gun and took off for a few blocks in the police cruiser.
Jenkins-Alexie was charged with attempted murder and other counts. Online court records show Jenkins-Alexie is represented by the state Public Defender Agency, which declined to say earlier Friday which attorney is representing him, CBS News reports.