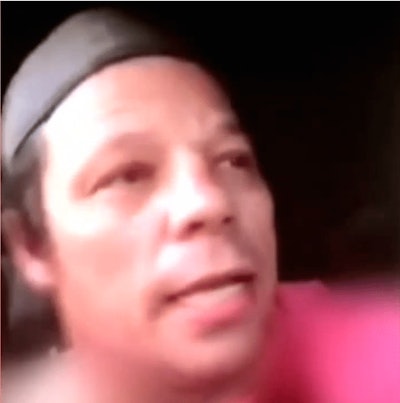 Authorities say an Oklahoma man who killed his aunt and uncle and is still on the run may have been shot during an earlier confrontation with police that left two officers wounded.
Oklahoma County Sheriff's Office spokesman Mark Opgrande says investigators believe 38-year-old Michael Dale Vance, Jr., was shot at least once by Wellston police on Sunday evening.
In a video that authorities believe Vance posted to Facebook Live after the shootout with police, he says "it hurts" and is wearing a shirt that appears to be covered in blood.
Oklahoma County investigators told the Associated Press they believe they found the same bloodied shirt at a mobile home in Luther where Vance's aunt and uncle were found dead, both nearly decapitated, later Sunday.
Vance is the subject of an intensive manhunt that has been under way since he reportedly attacked the officers.