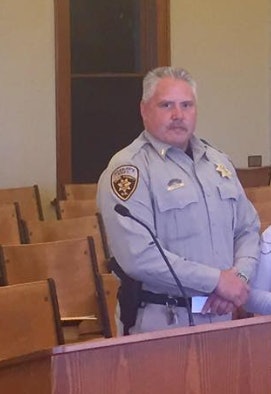 New Mexico State Police are investigating a single vehicle motorcycle crash that claimed the life of a Luna County (NM) Sheriff's Office Lieutenant late Saturday evening, reports the Deming Headlight.
According to an initial NMSP report, at around 10 p.m., officers investigated a motorcycle crash on Pine Street and New Mexico Highway 549 (old Las Cruces Highway) in Deming. A motorcycle driven by Lt. Richard Cowles, 51, was traveling eastbound on Pine Street toward NM 549. Cowles failed to navigate a curve in the roadway and struck a curb in the median, causing the motorcycle to crash. Cowles was ejected and sustained fatal injuries from the crash.
He was transported by Emergency Medical Services to Mimbres Memorial Hospital Medical Center in Deming, where he was later pronounced deceased.
This crash remains under investigation.