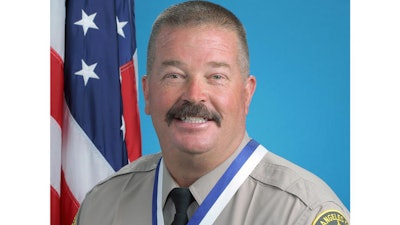 A parolee with an extensive criminal history was charged Friday with murder in this week's shooting of a beloved Los Angeles County Sheriff's sergeant in Lancaster, authorities said.
The charges make Trenton Trevon Lovell, 27, of Lancaster, eligible for the death penalty if he is convicted in the death of Sgt. Steve Owen, a 29-year veteran of the Sheriff's Department and Medal of Valor recipient, according to the Los Angeles County district attorney's office.
He is expected to be arraigned Friday afternoon, reports the Los Angeles Times.