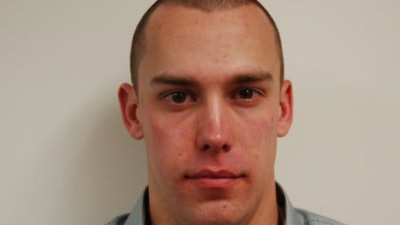 A Guilford County, NC, sheriff's deputy was shot on Monday evening and a suspect was taken into custody after a standoff that lasted more than seven hours, according to Sheriff B.J. Barnes.
Deputies responded to a 911 hang-up call from a residence in the Browns Summit community at about 6 p.m.
When deputies arrived on the scene, they found a woman with a gunshot wound to her foot outside the residence.
When deputies approached the residence, there was an exchange of gunfire with a man inside the home, according to Col. Randy Powers.
During the exchange, Deputy Matthew Self was struck twice. He was taken to Moses Cone Hospital where he underwent surgery.
He is in stable condition. Deputy Self has been with the Guilford County Sheriff's Office for three years.
The suspect was identified early Tuesday morning as Donald Meador. The Special Emergency Response Team eventually used tear gas to get the suspect out of the house.
When he came out, he shot himself in the mouth in an apparent suicide attempt. He was reportedly not seriously injured, MyFox8 reports.