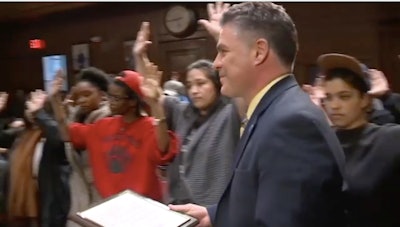 It was supposed to be a moment of honor for Portland Police Chief Michael Sauschuck given on behalf of the city council and sponsored by Mayor Ethan Strimling for his service.
But during the mayor's proclamation… directly behind the chief stood members of the black lives movement with their hands raised over their heads….
Speaking out against the chief.
Saying this to the chief while leaving….
"And good job murderer," WABI TV reports.