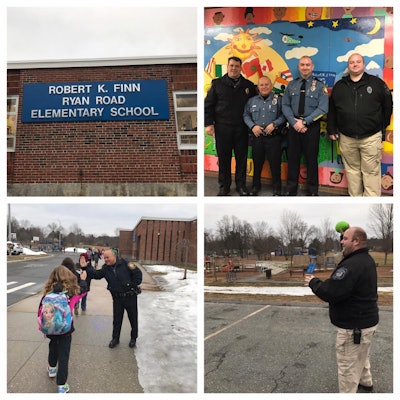 Northampton (MA) police officers are ending a program they "really enjoyed" after hearing concerns that it may have made certain children feel uncomfortable.
Northampton officers got the idea for "High Five Friday" last fall, during the International Association of Chiefs of Police conference in San Diego. The department said it was a free way to "positively engage" with youth in the community.
"We loved the idea! We reached out to Superintendent Provost and asked him if he would support the program and if he would communicate with the four Northampton elementary school principals to see if they were interested in having us visit once a month on a Friday. Everyone was on board," police explained in a Facebook post.
The program continued for several months, with the department posting photos from their visits.
Although the department said it received great support on social media, concerns were raised during a recent school committee meeting. The chief faced questions about the long-term impact of the program and whether all children felt comfortable with the officers at their schools, WCVB TV reports.