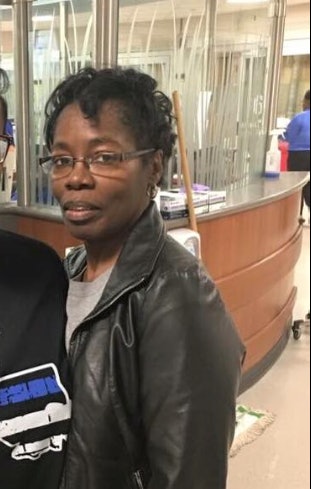 Vickie Williams-Tillman was on her way to the store Sunday morning when she noticed a Baton Rouge police officer struggling with a man on the side of the road.
"I could see in his eyes he needed help," Williams-Tillman told the Advocate. "You don't have time to think about it … I did what God needed me to do."
And what Williams-Tillman did — jumping on the attacker's back until more police arrived — has many in the community, including the mayor, hailing the 56-year-old as a hero.
The 44-year-old officer, whose name has not been released, had found the man asleep in his vehicle just before 8 a.m., seeing drug paraphernalia visible, according to the arrest report. As the man, 28-year-old Thomas Bennett, exited from his vehicle, he became aggressive, said Baton Rouge Police spokesman Sgt. L'Jean McKneely. Bennett, of Albany, grabbed the officer's baton and used it to repeatedly hit the officer in the head, McKneely said.
Bennett also grabbed the officer's flashlight and radio, and attempted to take the gun from the officer's holster. Bennett was booked into Parish Prison Sunday afternoon on counts of aggravated battery, disarming a police officer, battery on a police officer, resisting an officer with violence, possession of cocaine and possession of drug paraphernalia.