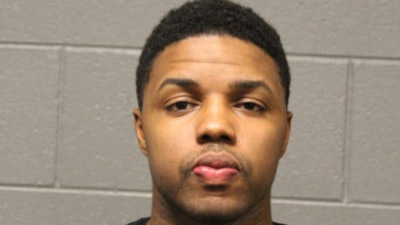 An Amtrak police officer has been charged with first-degree murder for fatally shooting a 25-year-old man earlier this month near Union Station in Chicago.
The Cook County State's Attorney's office said the officer who shot Chad Robertson, 31-year-old LaRoyce Tankson, turned himself in late Thursday, and has been charged with first-degree murder. A judge set his bail at $250,000 Friday afternoon, CBS Chicago reports.
Law enforcement sources have said Tankson was responding to a robbery at the time of the shooting.
On Feb. 8, Robertson and a friend were returning to Minneapolis from a wedding in Memphis, when their Megabus made a stopover in Chicago.
Chicago police said Robertson had cash and drugs on him when he was shot, but have not provided details on what led up to the shooting.