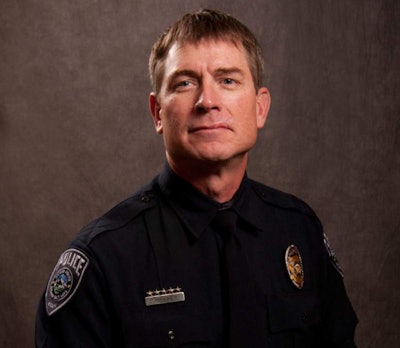 An officer with the Unified Police Department of Greater Salt Lake, who was injured in a fatal shooting last year, was found dead at his Salt Lake City home Saturday.
Officer Jon Richey had recovered from gunshot wounds in both legs after Cory Lee Henderson shot him and fatally shot Officer Doug Barney on Jan. 17, 2016, the Salt Lake Tribune reports.
The Salt Lake City Police Department was investigating Richey's death Saturday and stated there were no indications of foul play. The department said in a tweet that a medical examiner would determine Richey's cause of death.
In a news release from Unified Police, Lt. Brian Lohrke said the department was heartbroken over Richey's death.