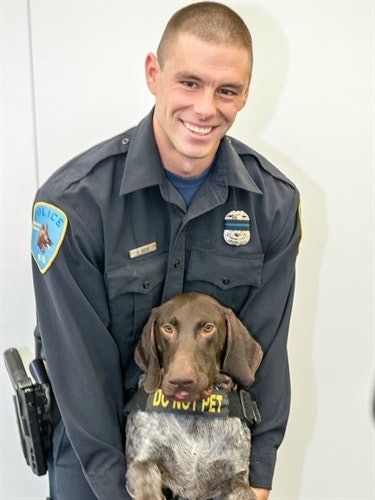 Detroit police hope the increased reward offered for information leading to the killer of Wayne State Police Officer Collin Rose yields new leads, reports mlive.com.
According to police, the total reward available for information leading Rose's killer is at $82,500. The figure includes an additional $20,000 being offered by the brother-in-law of Kenneth Steil, a Detroit police sergeant also killed in the line of duty last year.
Detroit police this week issued new photos of a blue mountain bike Rose's suspected killer rode before fatally shooting the officer in the head.
Rose, 29, was fatally shot in the head at about 6:30 p.m. Nov. 22, 2016 when he stopped to investigate the man in an off-campus neighborhood adjacent to Wayne State University.
A 31-year-old suspect was initially charged in Rose's death, but the Wayne County Prosecutor's office released him nearly two weeks later and charges were dismissed.