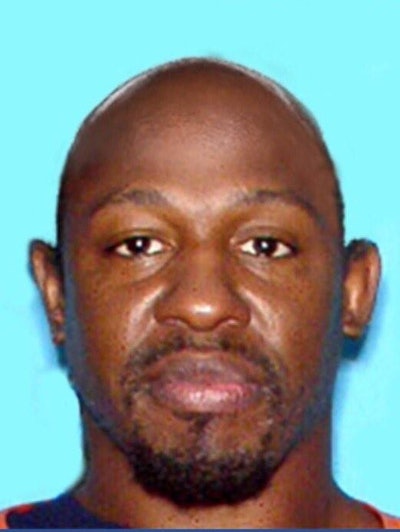 A suspect in the fatal shooting of an Orlando police officer was captured Tuesday after a weeklong manhunt, authorities said.
The Orlando Police Department tweeted Tuesday night that 41-year-old Markeith Loyd was in custody, ending a manhunt that began with the Jan. 9 fatal shooting of Lt. Debra Clayton outside a Wal-Mart store.
Local television stations showed Loyd had a bloodied face when a half-dozen officers and deputies took him into police headquarters.
Orlando Police Chief John Mina tweeted, "Captured and wearing Lt. Debra Clayton's handcuffs," News4Jax reports.