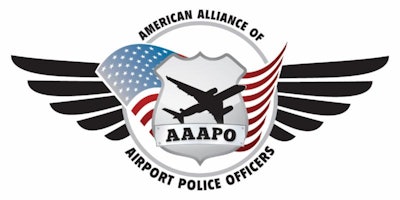 The American Alliance of Airport Police Officers (AAAPO) has released a statement about Friday's shooting at Ft. Lauderdale-Hollywood International Airport:
The American Alliance of Airport Police Officers (AAAPO) is saddened by Friday's shooting at Ft. Lauderdale-Hollywood International Airport. We extend our sympathies to the families and friends of the five people who were killed, those who have been injured, and all those affected by this horrible incident.
This tragedy highlights that airports continue to be a top target for terrorists, bad actors who seek to cause harm, and the mentally ill. Whether it is the November 2013 shooting at Los Angeles International Airport, a machete-wielding man in the attack at Louis Armstrong New Orleans International Airport, or the numerous terrorist-related incidents that have occurred abroad, airports are a priority objective for those intent on inflicting chaos.
This outrageous and awful incident reinforces the need for proactive airport security measures -- including our longstanding recommendation that an armed law enforcement officer is located within 300 feet of the TSA screening checkpoint at major airports. This area is an airport's busiest and most vulnerable chokepoint, yet most major airports do not have a dedicated, armed police officer near it to prevent threats from breaching this barrier. AAAPO commends Congress Members Elliot Engel (D-NY), Dan Donovan (R-NY), Ted Lieu (D-CA), Peter King (R-NY), Paul Cook (R-CA), Steve Israel (D-NY), Alan Lowenthal (D-CA), Leonard Lance (R-NJ), Eric Swalwell (D-CA), Bill Pascrell (D-NJ), Hakeem Jeffries (D-NY), Lee Zeldin (R-NY), Frank Pallone (D-NJ), David Scott (D-GA), Albio Sires (D-NJ), Grace Meng (D-CA) and Kyrsten Sinema (D-AZ) for supporting the Checkpoint Safety Act of 2016 (H.R. 5720), which would implement the 300-foot rule at major airports. We hope this bill finally passes in the 115th Congress.
In light of the current incident, we recommend exploring measures to further secure additional areas of our airports and expand staffing.
"Here we are again, with people unnecessarily being killed and injured at our airports. We have seen this too many times before and it needs to, and can, stop -- by putting into place practical protocols to secure our nation's airports," says Marshall McClain, co-founder of AAAPO and President of the Los Angeles Airport Peace Officers Association. "I cannot fathom what it will take for airport and policy leaders to get serious about security and implement this and ways to fortify airport security."
About AAAPO
The American Alliance of Airport Police Officers (AAAPO) is composed of rank-and-file airport police officers (including many dual police/aircraft rescue firefighters) who stand as the first line of defense against terrorist attacks, hijackings and other criminal activity at our nation's airports. We seek to promote security and safety for the traveling public, visitors and airport employees by highlighting best practices and identifying areas for improvement and proposed solutions for our nation's airport security deployment. AAAPO focuses on regulatory issues that promote our efforts to provide the most advanced and cutting-edge service innovations and security processes in our nation and the world. Our organization represents thousands of sworn law enforcement officers across the United States beholden only to this mission. We are unencumbered by neither political nor managerial constraints that would prevent us from promoting sound public safety policy.