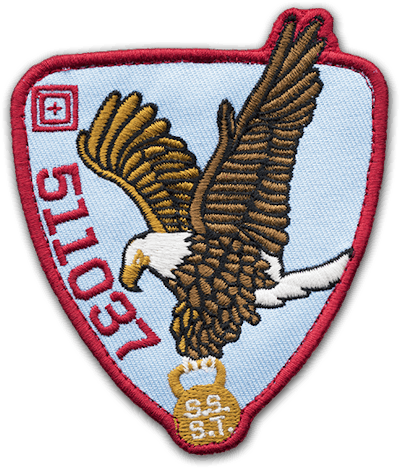 Those who spend $100 at 5.11 Tactical each month can collect limited edition patches. 5.11 Tactical's patch for January 2017 celebrates the efforts, both mental and physical, of the United States Secret Service, as they protect and serve our nation.
Once the allotted number of patches referencing the Secret Service Snatch Test (S.S.S.T.) has been "collected" the patch will be retired to the archives, along with other previous monthly patches.
Created to test the mental and physical fitness of Secret Service agents attempting to join the Counter Assault Team (CAT), the Secret Service Snatch Test (S.S.S.T.) is a brutal 10 minutes of max effort kettlebell snatches for reps. In looking for "something to push the operators past their physical pain threshold while forcing them to maintain their situational awareness," the kettlebell snatch was the perfect choice. It requires the mental dexterity to concentrate on proper form and the fortitude to keep it up for 10 minutes.
For more information visit www.511tactical.com.