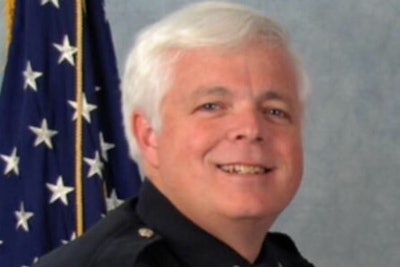 Mount Vernon police officer Mike McClaughry, recovering from a gunshot wound to the head, "is doing quite well" and even shocked his wife by speaking to her from his hospital bed for the first time, his daughter said Tuesday.
In mid-December, McClaughry, 61, and the father of three, was shot in the head and critically wounded while investigating a weapons offense call near Laventure Road in Mount Vernon. The men responsible, said police, were holed up in a home. An hours-long standoff ended with three people taken into custody and charged with attempted murder. Two of them were teenagers, Q13 Fox reports.
In Tuesday's update, McClaughry's daughter April wrote on their Facebook page, "My dad is doing quite well still. He is looking a lot better and more like himself every day….My mom walked in today and said 'how are you doing' he actually responded with 'I'm o.k.' which nearly knocked my mom off her rocker. She was both shocked and elated!"
A GoFundMe page has been set up for the officer and his family.